IHI Group Research and Development
IHI conducts research and development with three basic goals:
To pioneer new fields of leading-edge technologies
To advance common fundamental technologies
To integrate technologies to develop new types of products
By making constant efforts to increase efficiency, reliability and durability, while reducing the burden of the environment, we have achieved steady results that are leading to greater contributions to society through new technologies. Lean more
At IHI Europe Ltd. we are working towards the following three aims:

To investigate European technology trends
To explore new technologies developed by European universities
To assist in developing the relationship between European companies and IHI in terms of R&D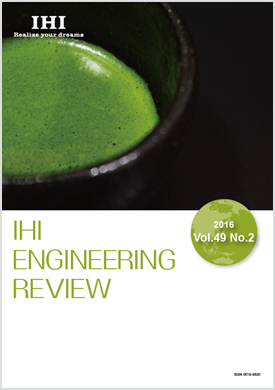 For further information, you can find out about our recent R&D activities in the biannual publication,
"IHI Engineering Review". You can find past editions here.
Other Contents